The Fishing Cabin Model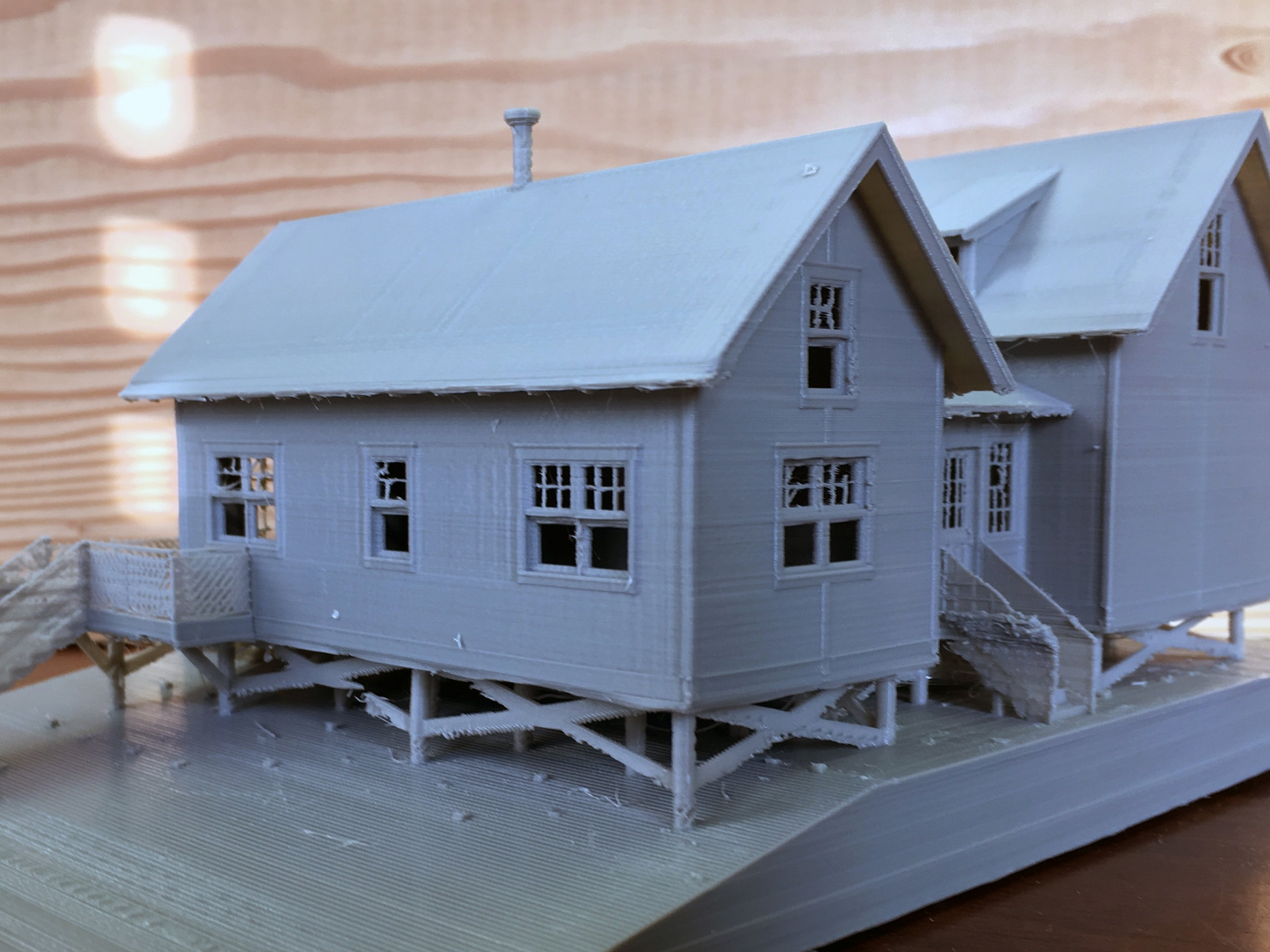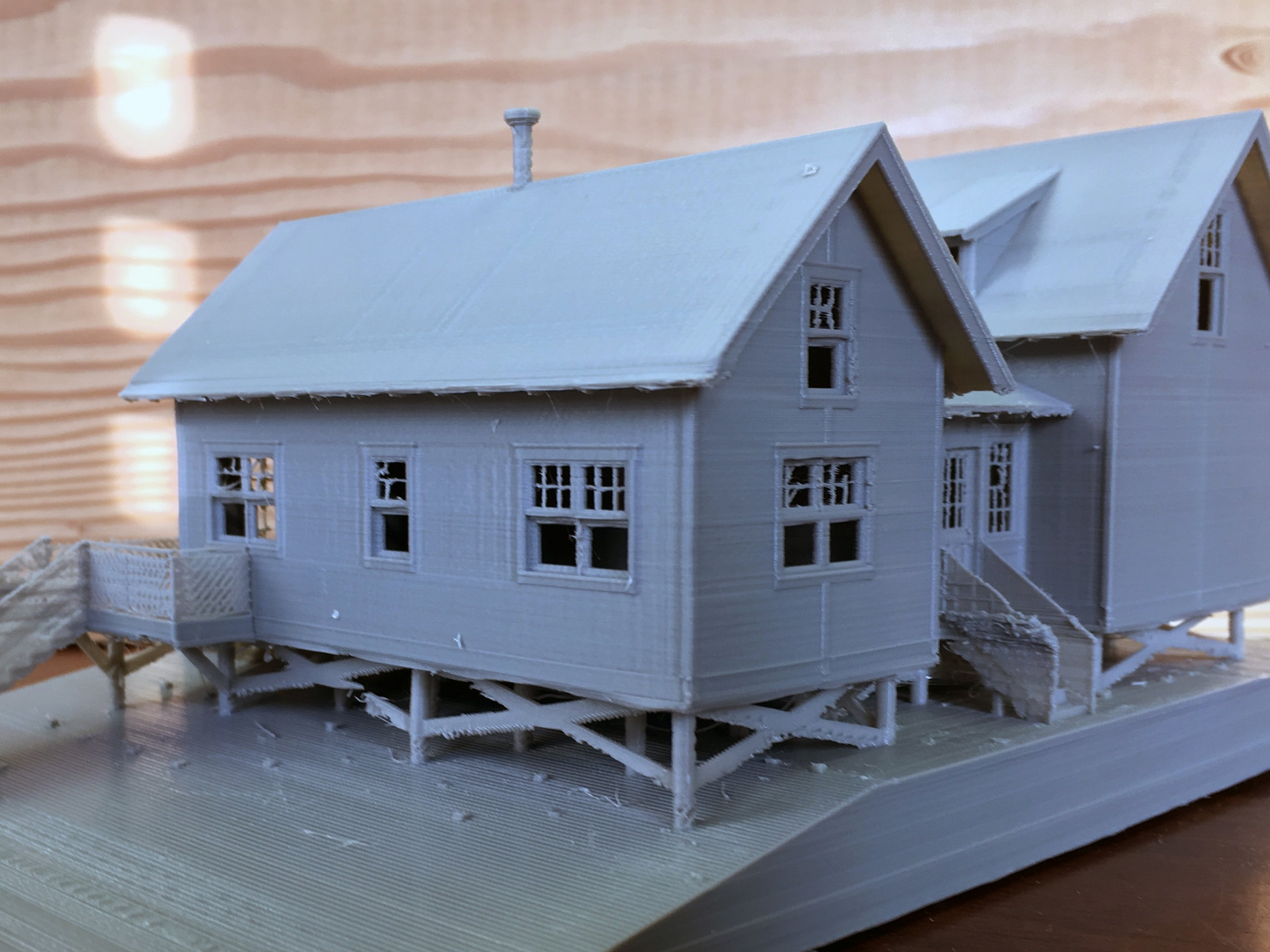 The Fishing Cabin Model
3D printed model of The Fishing Cabin.
Scale: 3/32"=1'-0"
Color: Gray
All 3D Models are printed to order, additional lead time may apply.
The Fishing Cabin is designed as a seasonal riverfront fishing cabin for a couple and their guests. Generous outdoor space unites the two cabins which meet at a central communal dining room.
Size
2+ bedroom, 1+ bathroom
1,100 SF Finished Space